Community Living Atikokan's team of dedicated people inspire self-awareness, promote belonging and facilitate a sense of community. Whether it's through the methods they use, the relationships they cultivate or the smiles they share, they help individuals feel safe, welcomed, cared for, engaged and included. Their confidence, willingness to work hard, and commitment make up the very foundation of CLA, and it is this team of devoted people that has driven 'real' change.
Here are the people that inspire success, confidence and hope in each of us:
Monique
Monique began working with CLA in April 0f 2019. She was a previous Personal Support worker for 7 years and has enjoyed making the switch to Direct Support Professional. She enjoys writing, painting, museums, the outdoors and especially any activity she can do with her 3 children and 3 furbabies. She is extremely proud of her kids and will often share their accomplishments about them. She has a strong personality and loves being with people and making them happy and laugh. She is a natural caregiver, loves to cook and bake. She believes in seeing the positive in every situation, and the good in all.
Jim

Jim has worked at CLA since 2009. Having a family member with a developmental disability connected him to this work. He believes a successful day is when we've made a difference. He is committed to the community and enjoys spending time with his wife and three sons. His escapes are outdoor activities including fishing and walking the dog. Jim's goal is that the community sees the people we support for what they can contribute and not for what they need.
Raylene
Raylene has been working at Community Living for 30 years. She enjoys her work as a direct support professional and loves supporting the individuals we serve in the employment program. She can often be found around town with the crew pushing a lawn mower or with a snow shovel. She is married and has 2 daughters whom she adores to spend time with whether it be at the family cabin, the baseball park, or the hockey rink. At the end of the day Raylene is happy if everyone else is happy!!
Melissa
Melissa has worked for CLA since 2011, the first seven years as a frontline worker and in 2018 she joined the Leadership team. She obtained her Developmental Services Worker diploma through Loyalist College in 2015. In her free time, Melissa enjoys spending time with family & friends, reading, crafting and being in the outdoors whether at camp or on the lake.
Kristina
Kristina has worked at CLA since 2012. She started as a placement student and graduated from Confederation College with a Social Service Worker diploma. She is currently a Direct Support Professional in Employment Supports. In her spare time, she enjoys time with her family and is passionate about living a healthier lifestyle.
Mary
Mary has been with CLA since 2004, during which time she has worked at both the Intensive Support Residence and Supported Independent Living programs. She has her certificate in Dual Diagnosis and brings her passion for healthy living to her support role, helping Members make optimum healthy lifestyle choices. Mary loves fishing, camping, darts and cooking and is a proud mother of seven, and soon to be grandmother of nine. Mary has played a key role in implementing some past programs CLA has run for Members, and in helping Members access needed services and supports to improve their lives.
Debra

Debra has worked for Community Living for 20 years and is looking forward to retirement (some day!) She is requesting an apartment at 115 White Street so she can be closer to her work in the event she can't retire before the age of 75! She loves to read, write, paint and spend time with her family and friends. She also loves to fish and camp, and consequently, is looking for a fishing partner…
Celina
Celina began working for Community Living Atikokan in October 2019. She is eager and excited to learn new things. Celina has brought a fun, bubbly personality and shows compassion to everyone she interacts with. In her free time, she spends time working on her school courses, family and cheering her sons on at hockey games. Celina loves fitness and staying active keeping busy on her time off
Haylee
Haylee has been working with CLA since 2021. She loves to learn, spending a lot of her spare time learning & studying ways to improve her own life and the lives of the people around her. With over 5 years experience studying and practicing Neuro-linguistic Programming she has worked with many people to help heal and work towards building belief in themselves to be able to reach their full potential. Her mission is to continually grow as a person by expanding her self and social awareness while inspiring as many people to live their best lives possible along the way!
Christie

Christie has been working at Community Living Atikokan for over 25 years. She started as a summer student in 1993, then once she obtained her DSW Diploma in 1994, was hired on as full-time. She is dedicated and passionate about the work we do. She believes that everyone belongs and has something to contribute. A good day for her is when she had the opportunity to brighten someone's day or made them laugh. When not at work, Christie enjoys spending time with family and friends. She loves nature and the outdoors with camping, fishing and snowmobiling being her favorites. If she were a food she would be a jelly donut because she is a little round and full of ooey gooey goodness inside.
Debbie
Debbie joined the Community Living Atikokan team early in 2018. After working away from home for many years, she has finally found a job that is fulfilling and rewarding. She has gained much knowledge from working for Community Living, most importantly not to focus on the disabilities our Members have but their abilities.
Darlene
Darlene has been working for CLA since 2013 and prior to that she was a Medical Educational Assistant in both the elementary and high schools for 20 years. Several years ago she became a Family Home Provider for CLA, and she and her brother live with two CLA Members. She also continues to work part-time for CLA outside her home. The most important things in her life are her three amazing children, her family and her friends. She is passionate about helping people she works with discover a sense of pride and purpose in their lives. She believes that laughter and hugs are the best medicines and can cure anything! If she had any spare time (LOL), she loves reading, being outdoors and would love to go back to Scotland some day.
David
David has worked for Community Living since 1997, starting as a part-time maintenance worker. He also worked as a Personal Support Worker in those early years. He now responsible for all maintenance and IT related duties. He still keeps a close relationship with all of the Members. He enjoys the outdoors as well as many modeling and woodworking projects. A fellow worker coined the phrase, "No job too big, no job too small, Dave White, you can do it all."
Jolene
Jolene graduated the Gerontology program, Social Service program and Personal Support worker from St. Lawrence College. Jolene has worked in Long Term care for 15 years and switched over to Community Living in 2016. In her spare time, she reads 10-20 books a month and spends her hours with her family and 2 boys.
Robert
Robert has been working with Community Living Atikokan since 2012. For over 5 of those years working in the Intensive Support Residence program. Robert is a father of 2 (Boy and Girl) and Grandfather to 2 (Boy and Girl) wonderful children. He loves spending time with his family outdoors – ice fishing, four wheeling and walking the dogs. He is always willing to help those in need and brighten their day with some laughter.
Rosie

Rosie has been employed by Community Living for over five years. She has a diverse educational background such as diploma in Social Services, dual diagnosis certificate, various university credits, Library Technician certificate, and a Computer Electronics Certificate. Rosie often finds that her work life coincides with her core values and passions and feels fortunate to have the job she does.
Bryan

Bryan began the summer of 2018 by working for CLA. He works in both SIL and ISR, and refers to work at CLA as 'my forever job'. He is a happy, positive, bubbly person who enjoys making other people laugh. He also enjoys helping others and likes challenges at work and in his personal life.
Michelle
Michelle has been working at Community Living Atikokan since 2013 as a Direct Support Professional. Michelle is a mother to 3 young adults. She enjoys being out in nature and travelling, but also likes being home alone enjoying a good book or TV show.
Carrie

Carrie has been working with Community Living Atikokan as a Direct Support Professional since 2016. She started as a placement student and upon graduating from Confederation College with a Social Service Worker diploma, was hired there after. She looks forward to coming to work every day to spend time with all the Members. She is very happy to finally find her "forever job". In her spare time Carrie loves to go camping with her husband and 3 dogs. She also loves fishing, four wheeling, watching movies and reading.
Carolyn
Carolyn began working with Community Living Atikokan June 2015. She has three children and has lived in Atikokan all her life. She enjoys the outdoor life and reminiscing with people that used to live here when they come for a visit. Working as a Direct Support Professional Worker is where a lady like her is valued.
Jessica

Jessica has been with CLA since 2017. She was a newspaper reporter for 12 years prior (after graduation from Durham College's print journalism program in 2004), and has a great love and knowledge of the community. Her interests are writing, being in nature, reading, renovating her retro camper and spending time with family. Jessica is passionate about helping others feel good about themselves, and proud of their contributions. She is a strong believer that life is better when you are laughing.
Babes
Babes has been employed with CLA for 30+ years. Working as the Support Services Supervisor for 3 years now, she previously was a Direct Support Professional. Babes is a wife, mother (to 3 young men) and grandmother to (3 girls and 2 boys). Her favorite summer place is her camp, this is where she goes to get grounded ("my happy place"). Her favorite winter activity is a tropical vacation. She has a great sense of humor and loves to hear people laugh. Laughter is the best medicine.
Becky
Becky has been with Community Living for 20 years. She presently works as an Intensive Support Professional. She absolutely loves her job and her life has been blessed with the relationships she has built over the years. She believes everyone is important, that they need to belong and feel cared about, and she desires to give of herself in ways that will inspire, nurture and encourage. When not working, Becky enjoys her big gang which includes 8 children and 17 (soon to be 18) grandchildren.
Siân
Siân has worked in the office at CLA since 2009. Siân's family and friends are very important to her. She enjoys spending time with them doing outdoor activities such as biking, golfing, skiing, camping and fishing adventures. She enjoys her interaction with the Members and staff. A smile (and shared beverages) goes a long way.
Suzanne

Suzanne, who is bilingual, graduated with honors from Northern College's two-year Developmental Services Worker program in 2008. She has worked for CLA as a frontline worker ever since. When not working Suzanne loves spending time with her family and friends. She also enjoys reading mystery books and listening to country music during her free time.
Matthew

Matthew has worked at CLA's ISR since 2016. Prior to that he worked for CLA during two summers while in school. As most of his spare time when not working is spent in the outdoors, it's not uncommon to see Matt heading to any one of our area lakes with a Member who wants to go fishing. Matt enjoys helping people and believes his sense of humour is his greatest asset.
Coreena
Coreena has worked for CLA since 2017. She is a Direct Support Professional who works in Employment Supports, mainly in our Chips-R-Us location during the summer with the Members. She loves to bake, cook, do crafts and especially hanging out with family and friends. When she is off for the winter season, she enjoys getting together with co-workers and Members for lunch and visits. She also likes to take a vacation to somewhere tropical to escape the cold weather.
Marie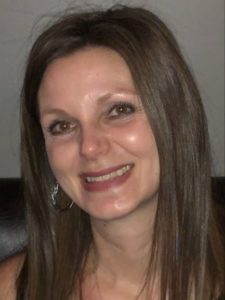 Marie joined the CLA team February 2020. She is a wife, mother and grandmother. She spent 20 years working in finance and was looking for a change that involved helping people and making a difference in peoples lives. She enjoys being at home spending time with her family and friends, gardening, exercising, and her dog and ducks.
Glen

Glen has been with Community Living Atikokan since 2010. He began working within the SIL Program; however, quickly accepted a full-time position as a midnight Intensive Support Professional. His favorite things in life include his growing family, hunting, fishing, and spending time with his wife of 40 years. Glen's ultimate goal in life is to be a support to his family, team of coworkers, friends, and to leave a legacy behind that depicts someone who has made a difference.
Tina
Tina has been with Community Living Atikokan since 2001. She began her career as a placement student and graduated from the Developmental Services Worker Program in 2003. She worked her way to management in 2010 and is a proud recipient of the Academic Award of Excellence. She attributes her success to the many great sector leaders who have inspired her, and to her CLA team of devoted professionals. Her passions include singing with her band 'Country Rewind,' her work with CLA, and spending time with friends and family!
Candy
Candy has been a part of the Community Living Atikokan team since April 2017. She is one of the many Direct Support Professionals who enjoys all aspects of her job which includes supporting independence and inclusion in our community. In her spare time she enjoys spending time with family, friends and hanging out at the Lake.